Intermediate STARSkate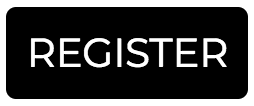 Please see schedule below.
Intermediate STARSkaters will continue developing and testing STAR 2 and 3 tests. Coaches will continue to focus on teaching strong fundamentals in all disciplines. Intermediate skaters will receive a combination of group, semi-private and private lessons.
Skaters will be encouraged to enter applicable competitions throughout the season. A program with music and required elements will be given once the skater is ready. Intermediate skaters will compete at the STAR 2 or STAR 3 level in competition.
To advance to Senior STARSkate, skaters must have passed all STAR 2 and STAR 3 tests, be landing an axel, or be invited by the coaching staff.
Off-Ice programming is mandatory at this level and skaters will also have the opportunity to work with a dance partner/coach on their pattern dances.
Mondays:

Intermediate/ Senior Open-Ice from 6:30 to 7:30am (Sept 10 - Dec 17 & Jan 7 - Apr 15)

Intermediate/ Senior Off-Ice from 7:40 to 8:00am (Starts Sept 17. No Off-Ice Sept 24, Oct 8, Nov 12, Dec 3, Feb 18, Mar 18)

Intermediate / Senior Stroking Class from 4:45 to 5:00pm (Sept 10 - Dec 17 & Jan 7 - Apr 15)

Intermediate Buy-On (Juniors have option to join this ice) from 5:00 to 5:45pm (Sept 10 - Dec 17 & Jan 7- Apr 15)

Intermediate Off-Ice (Juniors have option to join) from 5:50 to 6:10pm (Starts Sept 17. No Off-Ice Sept 24, Oct 8, Nov 12, Dec 3, Feb 18, Mar 18)

Tuesdays:

Ice from 5:00pm to 6:00pm (Sept 4-Oct 9, Jan 8, Feb 19, Apr 2-16)

CHANGES to 6:00 to 7:00pm (Oct 16 - Dec 18, Jan 15 - Feb 12, Feb 26 - Mar 26)

Off-Ice from 6:05 to 6:35pm (Sept 18-Oct 9, Jan 8, Apr 2-16)

CHANGES to 7:05 to 7:35pm (Oct 16 - Dec 18, Jan 15 - Feb 12, Feb 26-Mar 26)

Wednesdays:

Intermediate/ Senior Ice - 6:45am to 7:45am (Skating Sept 5, 12, 19, 26, October 10 & 24, Nov 7 & 21, Dec 5 & 19, Jan 16 & 30, Feb 13 & 27, Mar 13 & 27, April 3, 10, 17. Every Wed morning in Sept and April and alternating Wednesdays starting in October to March)

Intermediate/ Jr Buy-On Ice from 5:00 to 5:45pm (Sept 5-Dec 19 & Jan 9 - Apr 17)

Intermediate/ Jr Off-Ice from 6:05 to 7:05pm (No off-ice Sept 5, 12, Oct 31 & Feb 20)

Fridays:

Intermediate/ Sr Ice from 7:00 to 8:00am (Sept 7 - Dec 21 & Jan 11 - Apr 12)

Saturdays:

Jr/ Intermediate/ Senior Open-Ice from 9:00 to 10:00am (Sept 8 - Oct 6 & Nov 10, Jan 12, Mar 30 - Apr 13)

CHANGES to 10:00 to 11:00am (Sept 29*PA clinic, Oct 13 - Nov 3 & Nov 17 - Dec 15 & Jan 19 - Feb 9, Feb 23 - Mar 23)

Cancelled dates Oct 5 - 8, Feb 15, 16 & 18

PA Clinic September 29, 2018 Ice 10-11am Class 11:15 to 12:15pm

Parent Meeting September 11, 2018 at 5pm upstairs in the meeting room at the home arena

No Skating October 5, 6, 8, December 23 to Jan 6 and February 15, 16, 18

No Off-Ice September 4, 5, 10, 11, 12, 24, October 5, 8, 31, November 12, December 3, 24 to January 6, February 15, 18 to 20 and March 18