Junior STARSkate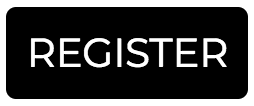 Junior STARSkate programs are instructed in small group format by certified coaches. Skaters must have passed CanSkate Stage 6 or be invited into the program by our coaching staff. The focus for our Junior StarSkate program will be to develop fundamental figure skating skills in the areas of; free skating, pattern dance and elements and skating skills.
Skaters may also have the opportunity to enter competitions through the season at the STAR 1 level. Coaches will provide information regarding these opportunities if applicable to your skater.
Junior STARSkaters will advance to the Intermediate program upon successful completion of all STAR 1 tests or by unanimous coach invitation.
2018-2019 Season Schedule:
Junior STARSkate programs are held on Tuesday and Thursday's with an off-ice session on Tuesday as indicated below. Please register for the Tuesday, and Thursday sessions as well as the off ice session. Skaters also have the option of registering for additional sessions on Monday, Wednesday and Saturday as noted below
Mondays:

Intermediate/ Junior Monday Buy-On from 5:00 to 5:45 p.m. ** (Sept 10 - Dec 17 & Jan 7 - Apr 15)

Intermediate / Junior Off-Ice from 5:50 to 6: 10 p.m. (Starts Sept 17. No off-ice Sept 24, Oct 8, Nov 12, Dec 3, Feb 18, Mar 18)

Tuesdays:

Juniors/ Advanced STARSkate from 4:00 pm to 5:00 p.m. (Sept 4 - Dec 20 & Jan 8 - Apr 18)

Juniors/ Advanced STARSkate Tuesday Off-Ice from 5:15 to 5:45 p.m. (Starts Sept 18. No off-ice Feb 19)

Wednesdays:

Intermediate/ Junior Buy-On from 5:00 to 5:45 p.m. (Sept 5 - Dec 19 & Jan 9 - Apr 17)

Intermediate/ Junior Off-Ice 6:00 to 7:00 p.m. (No Off-ice Sept 5, 12, Oct 31 & Feb 20)

Thursdays:

Juniors/ Advanced STARSkate Ice from 4:00 to 5:00 p.m. (Sept 4 - Dec 20 & Jan 8 - Apr 18)

Saturdays:

Open-Ice: Junior/ Intermediate and Senior STARSkate 9:00 am to 10:00 a.m. ** (Sept 8 - Oct 6 & Nov 10, Jan 12, Mar 30 - Apr 13)

CHANGES to 10:00 to 11:00 a.m. (Sept 29 *PA CLINIC, Oct 13 - Nov 3 & Nov 17 - Dec 15 & Jan 19-Feb 9, Feb 23 - Mar 23)

Cancelled dates: Oct 5 - 8 & Nov 12 & Feb 15-18

PA Clinic September 29, 2018 Ice 10-11 a.m. Class 11:15 to 12:15 pm (for those who are 10 or turning 10 this season)
Parent Meeting September 11, 2018 at 5 p.m. upstairs in the meeting room at the Cochrane arena

No Skating October 6, 8, December 23 to Jan 6, February 16, 18

No Off-Ice September 4, 5, 10, 11, 12, 24, October 6, 8, 31, November 12, December 3, 24 to January 5, February 16, 18, 19, 20, Mar 18

**Coaching on these sessions are billed separately as skaters receive private or semi-private lessons. The coaches will invoice you directly
2019 Spring Schedule:
Tuesdays May 28 to June 18, 2019:

Junior STARSkate / Advanced CanSkate: 5:00 to 5:45 p.m.

Thursdays May 29 to June 19, 2019:

Junior STARSkate / Advanced CanSkate: 5:00 to 5:45 p.m.

NOTE Location: Cochrane Arena May 27 to June 13; June 14 to 21 will be at SLFSC Totem 3