**Registration for Fall/Winter 2023-2024 is now open!
CanSkate is a complete series of balance, control and agility skills taught in six stages of learning that pertain to hockey, ringette, speed skating and figure skating as well as general recreational skating.
CanSkate uses nationally-tested and proven curriculum and delivery methods that guarantee skater success in developing stronger basic skills and developing them faster.
Skaters must be over the age of 4 as of the start date of the class and have passed Pre-CanSkate (or have equivalent skills), unless otherwise approved by the Club.

---
Pre-CanSkate
**Registration for Fall/Winter 2023-2024 will be opening soon.
Pre-CanSkate is designed for first time skaters to teach how to stand independently without the assistance of a skate aid or adult and to move forward, backward and other basic skating skills.
Skaters must be over the age of 3 as of the start date of the class for the Fall and Winter Programs and must be over the age of 4 for the morning daytime programs.
Pre-CanSkate is a 30 minute program: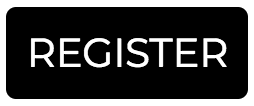 (Select the Register Button above to be taken to the Registration and Pricing Page for Pre-CanSkate.
Important Information for Pre-CanSkate and CanSkate Parents
Important information about skating days, theme days, equipment and more can be found in this manual.
CanSkate Manual - Fall 2023 FINAL Updated.pdf
---
Welcome to the Cochrane Skating Club!
The Cochrane Skating Club is a non-profit organization sanctioned by Skate Canada and has been organizing skating programs for the Cochrane Community and surrounding community for close to 50 years.
We are located in beautiful Cochrane, Alberta and skate out of the Cochrane Arena located in the tri-school area next to Cochrane High at 609 4 Ave N, Cochrane, AB.
Our club is run through the efforts of volunteers and professionally certified coaches who dedicate much energy and time to ensure high quality programs are available for all levels and ages. We offer skating lessons in group or private format.
The Cochrane Skating Club continues to provide excellent coaching, skating and activities through the skating season. Skaters experience the joy of skating, the challenges of learning and demonstrating new skills and benefit from the terrific fitness opportunity it provides and as an added bonus our skaters develop amazing relationships in the community and life-long friendships.
---