Intermediate STARSkate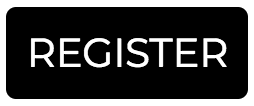 Intermediate STARSkaters will continue developing and testing STAR 2 and 3 tests. Coaches will continue to focus on teaching strong fundamentals in all disciplines. Intermediate skaters will receive a combination of group, semi-private and private lessons.
Skaters will be encouraged to enter applicable competitions throughout the season. A program with music and required elements will be given once the skater is ready. Intermediate skaters will compete at the STAR 2 or STAR 3 level in competition.
To advance to Senior STARSkate, skaters must have passed all STAR 2 and STAR 3 tests, be landing an axel, or be invited by the coaching staff.
Off-Ice programming is mandatory at this level and skaters will also have the opportunity to work with a dance partner/coach on their pattern dances.
Intermediate skaters should be skating a minimum of three days per week. Tuesday and Wednesday are the core Intermediate days and skaters should choose at least one other day from available Ice sessions.
Intermediate skaters should also be attending off ice classes on Tuesday and Wednesday and are asked to add these classes to your cart as well. Regarding Wednesday off ice, if a skater is participating in an equivalent off-ice program (dance, Pilates, yoga etc.) an exemption may be approved by the Board. Requests should be emailed to office@cochraneskatingclub.ca
---
2022-2023 Fall/Winter Season:
Season Dates: September 6, 2022 to April 29, 2023
Please check your account calendar/dashboard for program dates, time shifts when CanSkate is in session as well as non-skating days and more.
Mondays:

Intermediate/ Senior Ice 6:30 to 7:30 am.

Intermediate / Senior Flex 4:00 to 5:00 PM OR 4:15 to 5:15 PM OR 4:30 to 5:30 PM OR 4:45 to 5:45 pm ** includes 15 minutes of edge/stroking from 4:45 to 5:00 PM

Additional 15; 30 or 45 minutes of ice time can be purchased for Monday PM after purchasing 1 hour program

Tuesdays:

Ice 6:00 to 7:00 PM. Note: Time Changes to 5:00 to 6:00 PM. when CanSkate is NOT in session

Off-Ice 7:05 to 7:35 PM. Note: Time Changes to 6:05 to 6:35 PM when CanSkate is NOT in session

Wednesdays:

Intermediate and Senior On Ice Edge, Spin, Turn 5:00 to 5:45 PM

Intermediate and Senor Off ICE Jump and Technique 5:50 to 6:30 PM

Fridays:

Intermediate/Senior Ice from 7:00 to 8:00 AM

Saturdays:

ALL STARSkate level 10:00 to 11:00 AM Note: Time Changes to 9:00 a.m. to 10:00 am when CanSkate is NOT session
Program Assistant Clinic: September 17, 2022 -- 10 AM. to 12:15 PM
---
2023 Spring Season:
Season Dates: May 29 to June 23, 2023
Monday May 29 to June 19 - 4:45 to 5:45 p.m.

Wednesday May 31 to June 21 - 4:45 to 5:45 p.m.

Friday June 2 to June 23 - 6:30 to 8:00 a.m.
Session is shared with Senior STARSkate