Parent and Tot Program Overview
Our 30-minute Parent & Tot program is based on the PreCanSkate program and is suitable for skaters ages 3+ with little to no skating experience.
The program allows skaters to begin their skating journey with a parent/adult accompanying them on the ice.
Lessons will focus on the 8 essential skills needed to move safely and effectively on the ice and ready them for Stage 1 of our CanSkate program. Lessons are taught in a group format by our NCCP Skate Canada Professional Coaches.
The parent (or adult 18+) joining skaters on the ice must have sufficient skating level to effectively skate on their own and support their skater if necessary and must wear a CSA approved helmet on coach recommendation if skating skills do not meet minimum. "Parent" includes members of the skater's household or a member of their cohort. Please scroll down to see current schedule and registration instructions for "parent".
Attire & Skates
All skaters must wear a CSA approved helmet. Not bike helmets & ski helmets are not permitted. Face masks are not required, but are highly recommended for skaters at the this level.
Mittens, light splash pants or snow pants, and layers with a warm sweater or jacket are suggested.
Hockey skates or figure skates (new or used)- with strong ankle support. Avoid the plastic "ski boot" type skate, as the buckles tend to pop open when skaters fall, and they do not allow for the bending of ankles needed for developing power and speed.
Parent and Tot Fall 2020 Schedule
---
Monday and Saturday
Dates: November 9 to December 5, 2020 ( 8 classes)
Time:
Monday - 3:15 to 3:45 p.m.

Saturday - 9:15 to 9:45 p.m.
Tuesday and Thursday
Dates: November 10 to December 3, 2020
Time:
Tuesday: 5:15 to 5:45 p.m.

Thursday 5:15 to 5:45
All classes are held at the Cochrane Arena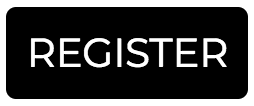 (Select Register button above to register and to see pricing information)