Advanced CanSkate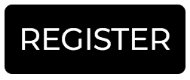 Please see the Schedule below.
Please register for Junior STARSkate 2018-201 Tuesdays & Thursdays 4:00 to 5:00pm as well as Junior STARSkate Tuesdays Off-ice.
Skaters in Advanced CanSkate are also able to join the Cochrane Skating Club's Synchronized Skating Group for this season!
Our Advanced CanSkate program is designed to transition skaters from CanSkate into the Junior StarSkate program. CanSkaters whom have achieved Stage 3 and are interested in figure skating, are invited by coaches to join.
Skaters will continue to focus on CanSkate stages 4 through 6, along with an introduction to figure skating specific skills including; edges and turns, jumps, spins, performance and off-ice training.
Advanced CanSkate will share ice time with our Junior StarSkate program as follows:
Tuesdays:

Juniors/ Advanced STARSkate from 4:00pm to 5:00pm (Sept 4 - Dec 20 & Jan 8 - Apr 18)
Juniors/ Advanced STARSkate Tuesday Off-Ice from 5:15 to 5:45pm (Starts Sept 18. No off-ice Feb 19)

Thursdays:

Juniors/ Advanced STARSkate Ice from 4:00 to 5:00pm(Sept 4 - Dec 20 & Jan 8 - Apr 18)
*As this program is a continuation of CanSkate, helmets are mandatory.