Pre-CanSkate Program and Schedule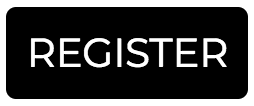 (Select the Register Button to be taken to the Registration and Pricing Page.)
The Pre-CanSkate program is a non-parented program designed for children ages 3 and up, who have not been on skates. Children must be 3 years old on the first date of class to register. We regret that we cannot accept children under the age of 3. Once skaters have met the program requirements for Pre-CanSkate, they enter the CanSkate program. Skaters will learn in an energetic, fun environment using skating aids and toys with the goal of having fun.
There are 8 basic skills for the skaters in this program:
Balance on 2 feet

Fall down and get up unassisted

Move forward

Move backward

March around on the spot

Make "snow"

Jump on the spot

2-foot twist on the spot
---
Fall (Sept to Dec 2021) Skating Programs:
Monday Programs: September 27 to December 6, 2021

Tuesday Programs: October 5 to December 7, 2021

Thursday Programs: October 7 to December 9, 2021

Saturday Programs: October 2 to December 11, 2021
Winter (Jan to Mar 2022) Skating Programs:
Monday Programs: January 3 to March 28, 2022

Tuesday Programs: January 11 to March 22, 2022

Thursday Programs: January 13 to March 24, 2022

Saturday Programs: January 15 to March 26, 2022
Pre-CanSkate is a 30 minute class offered on the following days/times:
Mondays from 3:15 to 3:45 pm

Tuesdays from 5:15 to 5:45 pm

Thursdays from 5:15 to 5:45 pm

Saturdays from 9:00 to 9:30 am

Saturdays from 9:30 to 10:00 am
**Please note: No Skating Dates: October 9; October 11; January 31, February 19, February 21, February 24, and March 7
Skaters can register for more than one day (e.g. Tuesday and Thursdays) as skill development and progress will occur quicker with more practice / on-ice time. Simply add each program to your cart.
Select the Register Button Above to be taken to the Registration Page where all Program Prices are listed.
---
Please review below regarding the Equipment that is Required for Both Pre-CanSkate & CanSkate:
Skaters who are equipped properly will have more fun and will advance faster.
1. Skates: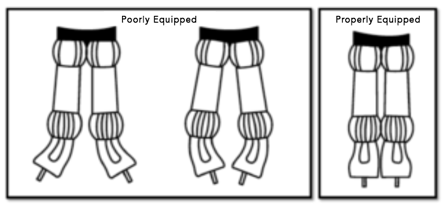 Skates fit comfortably and there is sufficient ankle support

There is room for toes to wiggle slightly

Heels do not lift inside the skate more than ¼ inch

An adult finger can fit in the top of the boot when done up

Excess laces are tucked or tied up so that they do not hang loose or drag on the ice.

We do not recommend the "adjustable or expandable" skates or Molded plastic skates as can hinder skater progress, but either hockey or figure skates options are fine.
2. CSA-Approved Hockey Helmet:
A CSA-approved hockey helmet MUST be worn by all skaters up to and including stage 5 (please click to see Skate Canada Helmet Policy). This means the helmet MUST have the red/blue CSA sticker on it to be valid.This policy will be strictly enforced, please read carefully to avoid disappointment. No bike helmets are permitted and skaters will not be permitted on the ice.
3. Clothing:
Skaters should dress warm layers for our sessions; items such as long drawstrings, scarves, dangling coat belts, etc. can be a hazard on the ice and should be removed or avoided.
Warm mittens or gloves are mandatory and children will not be allowed to skate without them.
Equipment Care:
To protect the skate blades, skate guards should be worn in any area that is not protected by rubber mats.

At the end of every session the blades should be wiped with a dry cloth to prevent rusting.

Skate sharpening should be done periodically, about every 30 hours of skating (depending on usage and care). The bottom pick on figure skates should not be removed – the pick is part of the design and is essential to proper balance.
What happens on the first day?
Please arrive with ample time to get your child ready.

Be sure to pick up your name badge from the table in the lobby and look on the rink video screen next to the arena doors to see what dressing room your class has been assigned.

A volunteer will help you with this process

.

Please note skaters are not allowed on the ice until the coach opens the rink door.

The first few days of skating is when grouping occurs and can look quite hectic. There can be some switching of groups and adjustments to ensure all skaters are in appropriate groups and skill levels.